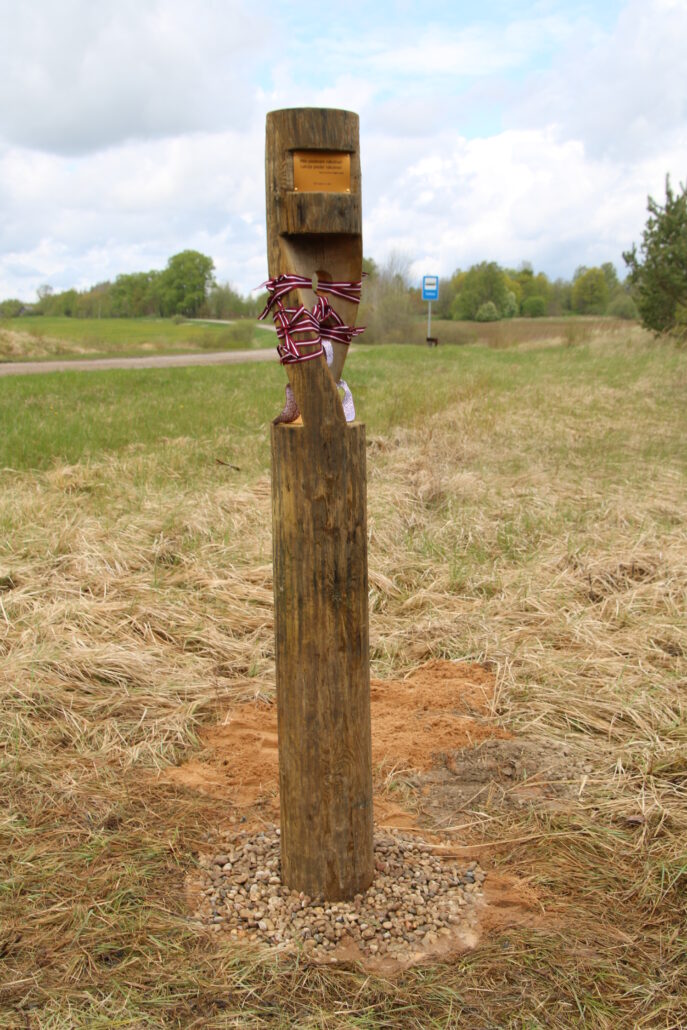 Personalised Fond "1836" sign in project "Aplido, apceļo, apmīļo Latviju" wich is set up by local tourism services.
The road is planned as a gift to Latvia and ourselves – to all residents of Latvia for 100th anniversary
The Latvian land border is 1836 kilometers long, so the number 1836 was chosen as the name of the road. The entire route has divided into one hundred (100 – hundredths) 18.36 kilometers long journeys by car, bicycle or walking.
---
GPS: 57.8838663, 25.7400648