On December 19, from 10:00 to 14:00, a joint ValgaValka cross-border Christmas market will take place!
The Christmas market takes place in the new center of ValgaValka, on Sõpruse and Raiņa streets.
Musical performances and various activities! Santa Clauses from two countries!
Craftsmen, sellers of honey, various food products and handicraft or other interesting products are welcome to trade on the Christmas market.
Announce your wish to trade by calling +371 766 9970 or + 372 5332 7622 by December 14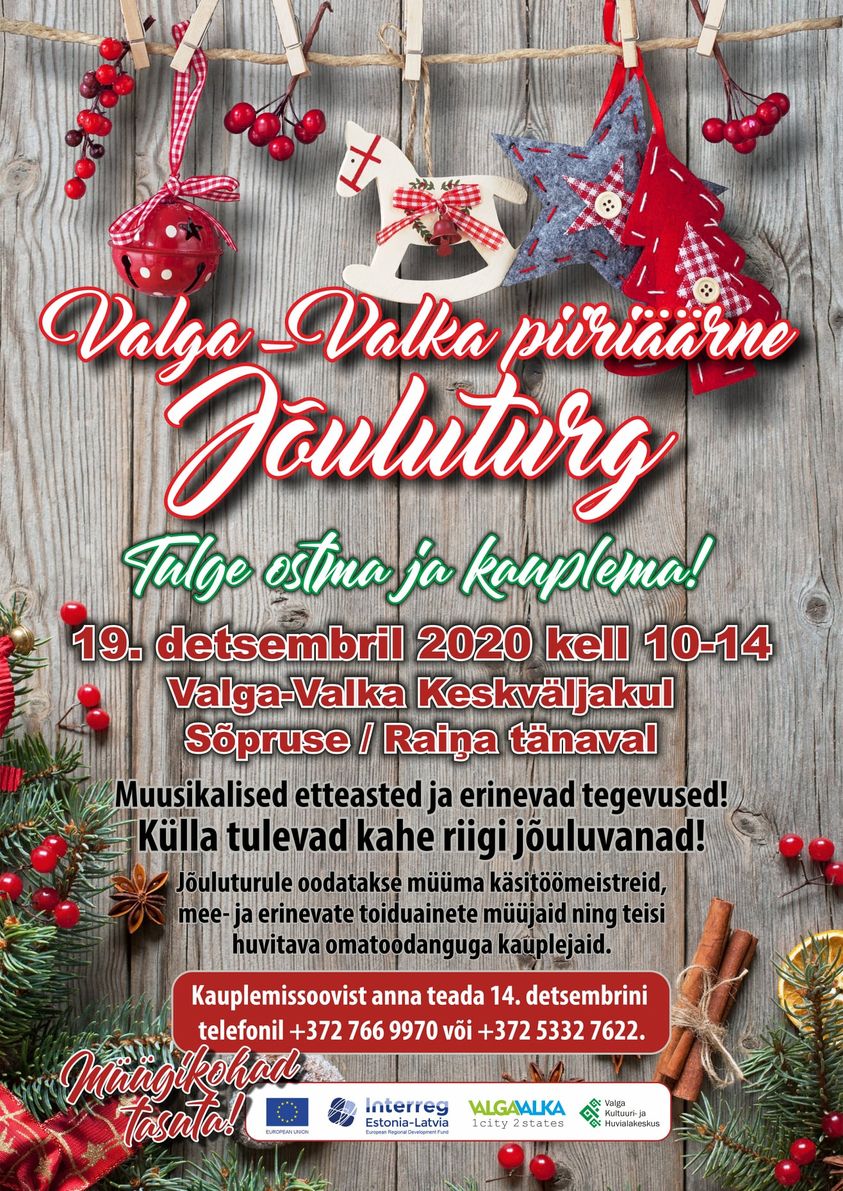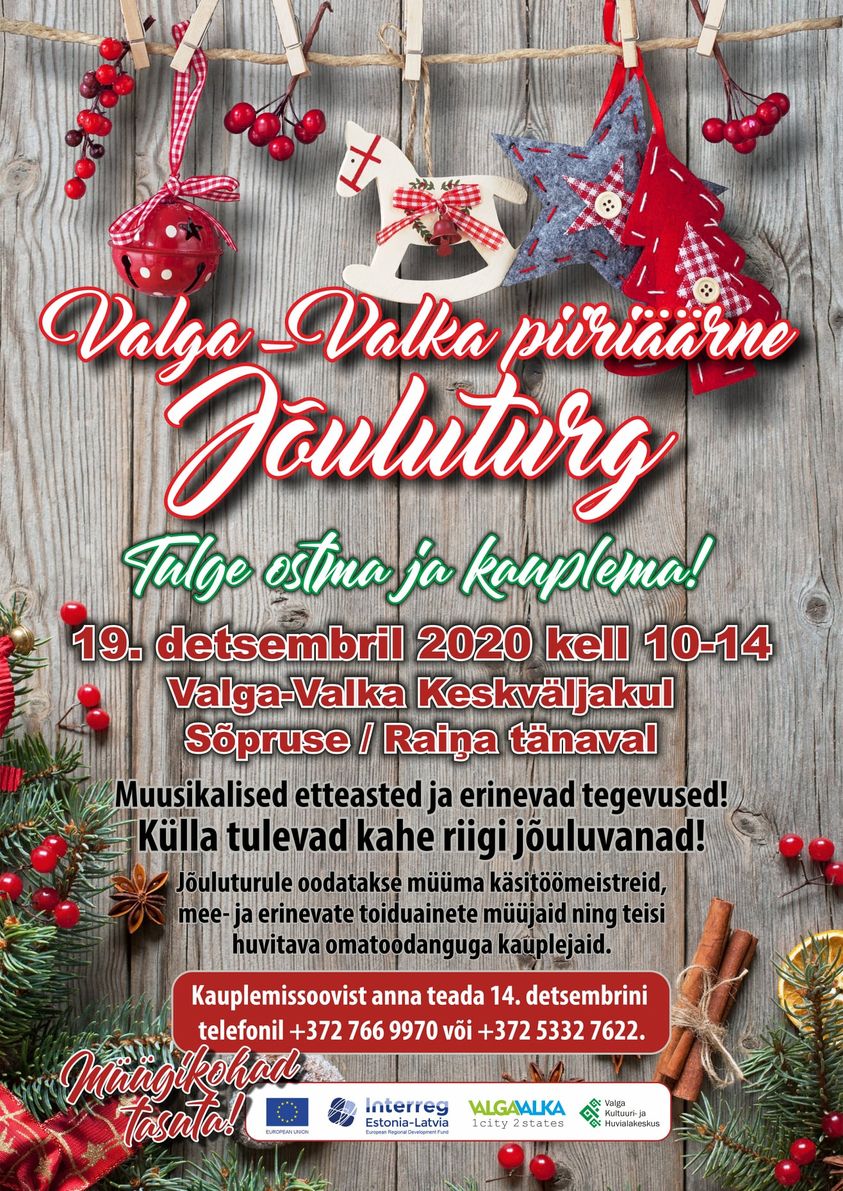 December 19 @ 10:00
ValgaValga City Centre