On October 31, at 14:00 the exhibition "Square! Positively Shrinking" will be opened, which was originally supposed to represent Estonia 
this spring at the Venice Architecture Biennale. The exhibition will reach an international audience in Venice in the spring of 2021.
Exhibition focuses on improving the quality of the living environment in shrinking cities and will be opened simultaneously in Tõrva, 
Põlva, Valga, Rapla, Võru, Kuressaare, Elva and Rakvere. The city squares of all these cities have been completed in recent years 
within the framework of the "Republic of Estonia 100" architectural program "Good Public Space".
The authors of the exhibition are Jiri Tintera, Kalle Vellevood, Garri Raagmaa, Martin Pedanik and Paulina Pähn.
According to the authors, the causes of population decline are global, but the consequences are local. One way to combat this phenomenon 
is to focus on improving the quality of life and strengthening local awareness and identity. High-quality urban space has a very 
important role to play in this fight, and cities and architects can do a great deal for it. The eight exhibitions help to rise the 
awareness of the possibilities of architects - but also the responsibility - of standing for the quality of the living environment.

The exhibition is organized by the Estonian Center for Architecture and the partner is the Estonian Association of Architects. 
The exhibition is supported by the Ministry of Culture, Ministry of Finance, Estonian Cultural Endowment, Rakvere City Government, 
Rapla Parish Government, Võru City Government, Valga Parish Government, Elva Parish Government, Põlva Parish Government, 
Saaremaa Parish Government, Tõrva Parish Government, Baltic Cultural Foundation

The exhibition is open in the outdoor gallery of Valga Central Square until November 14.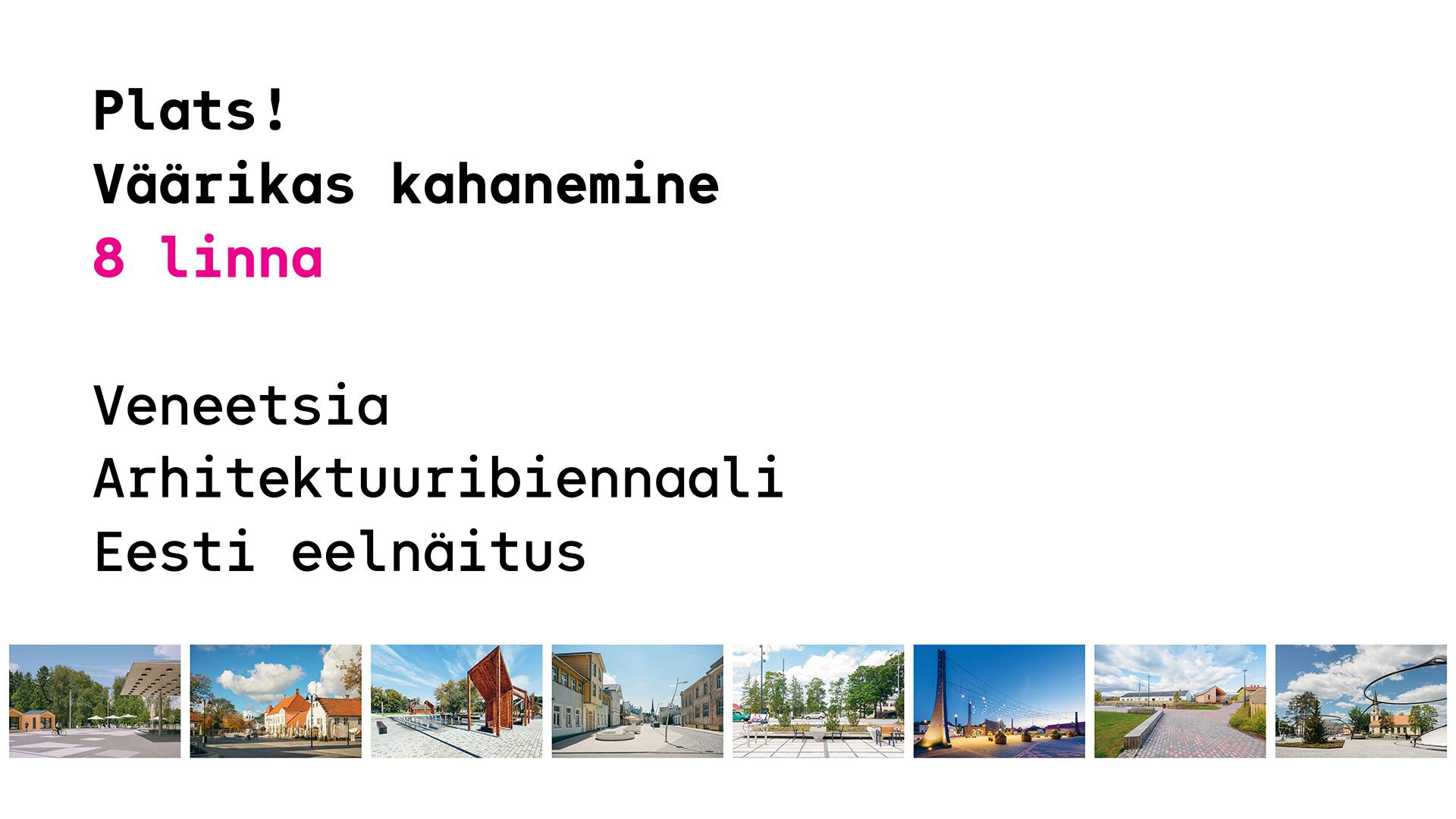 October 31 @ 14:00 — November 14 @ 23:00