ATTENTION! Due to the current difficult situation caused by the Covid19 virus, the game has been postponed!
Hey, friends!
In order to mark the European Cooperation Day 2020 the "walk VVALK" adventure orienteering game will be played in Valga and Valka from 17th to 19th of September, using the virtual platform Roadgames .

Schedule any of these dates and gain new experience on the border between Latvia and Estonia – in the twin cities of Valga and Valka! This will be a great opportunity to get to know Valka and Valga from another point of view, find out something new and interesting and to spend time with friends or family!
RULES:
You can play the game in teams of 2-5 persons.
Participants will have to try to save as many points as possible by performing a variety of exciting tasks within the 2 hours available for the game.
The teams will be able to start the game at their preferred time between 17th of September at 00:00 to 19th of September at 22:00.
For playing, each participant needs to download the Roadgames application on the phone and register in it.
More detailed instructions in Latvian and Estonian languages will be available both online and printed in the Tourism Information Centers in Valga and Valka.

 The five most successful teams will receive an EstLat tourism experience voucher worth 150, 120, and 100 euros. The winners will be announced on the European Cooperation Day on 21 September.
Each player in the game, regardless of the result, gets a special European Cooperation Day surprise prize at the Valga or Valka Tourism Information Centre.
Playing this game gives you a great opportunity to see how the new common center of Valka and Valka is developed. If you can not attend in the game for some reasons, follow the process via live-camera from here:  https://visitvalgavalka.com/
PLEASE NOTE:
Participation in the game is free of charge.
We have selected the format of a distributed event so that teams can observe the distance and feel safe.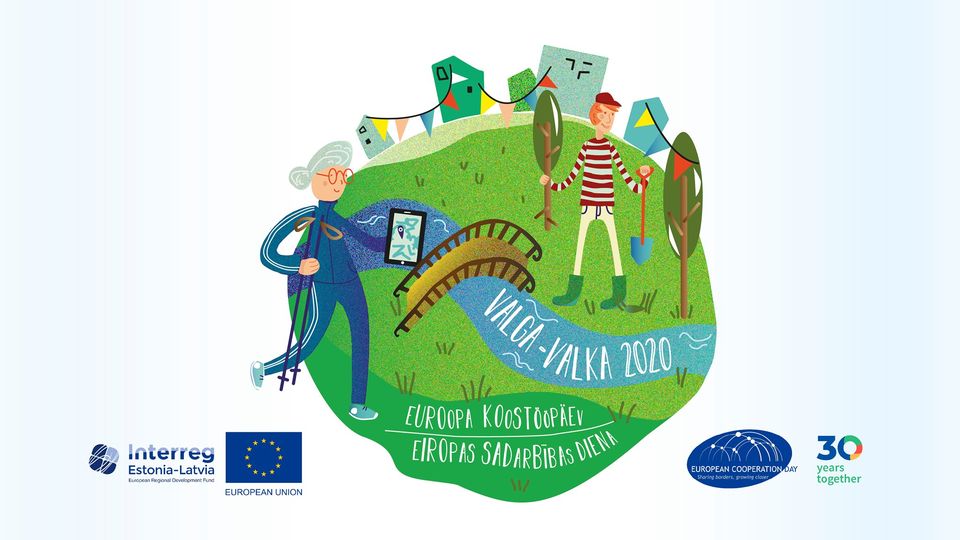 September 17 @ 00:00 — September 19 @ 22:00
Valga, Valka